All good things come to an end… Today is the last day of this year's edition of the #PeaceHackCamp. Here's what to expect!
Parallel activities take place at the Women's Union:
09.00 – 10.00 Tea & Coffee and #PeaceHackCamp welcome with video 'Where is Peace' directed by Mawa Robert and Salaam Game (Android peace app) intro by Lual Michael Mayen
Holistic Women's Empowerment 3-day workshop concludes with Kudzai M Mubaiwa (Zimbabwe).
10.00 – 17.30 Workshops continue parallel:
South Sudan Peace Code-a-thon
Curated by Lual Michael Mayen at the Code Room, the code-a-thon aims to gather South Sudanese coders harnessing ICTs for Peacebuilding solutions for all levels of mobile phone users, in all languages and across communities.
#defyhatenow! Social Media and Combating Online Violence in South Sudan
By James Bidal (CEPO, Juba) with Aphrodice Mutangana (Kigali) in the Main Hall
What is 'social media' and how is it used to bring people together? What happens when it becomes a channel for hate and intolerance – increasing conflict in countries such as South Sudan? How can people take action to stop hate speech using the medium for peace and innovation? James Bidal, author of the CEPO study on Twitter use in South Sudan joins social entrepreneur Aphrodice Mutangana from Rwanda to introduce what social media is and how it affects people who are online as well as those who have never used a computer. They will discuss how it is used to construct creative relationships, or how is can also destroy fragile communities anywhere. They will suggest some solutions from their practice about how all people can engage and benefit positively from using social media, and how anyone can #defyhatenow.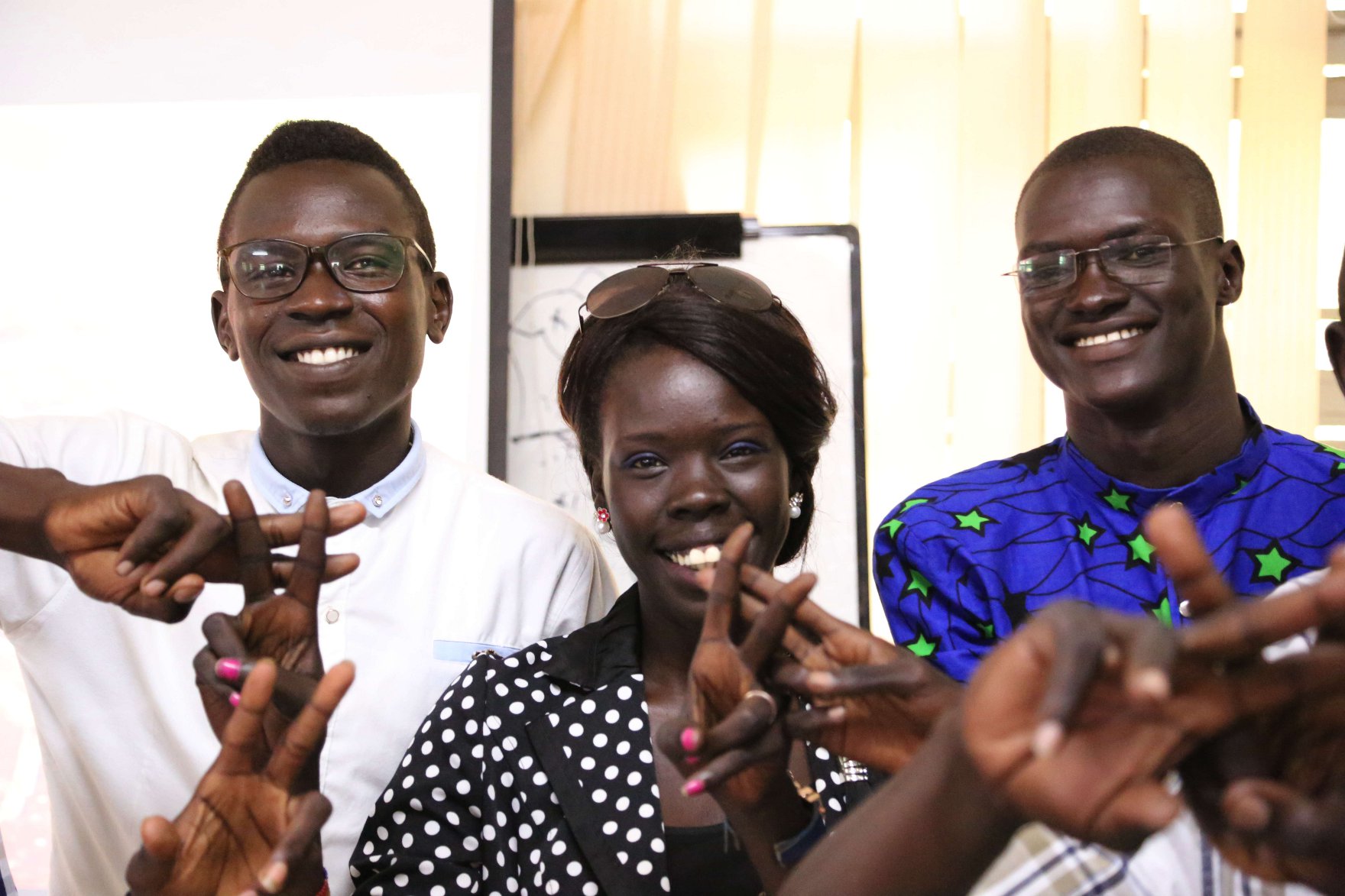 Open Educational Resources: Mobile and Open ICT in Teacher Training 
Empowering Teachers Through ICTs for Peacebuilding in South Sudan, with Viola Abango (Wau) and Martín Restrepo (Medellin, Colombia) at the Maker Shop:
This hands-on workshop aims to raise the awareness about building the capacities of young people, teachers, community leaders and storytellers as agents for peace-building. It explores the connection between stories, basic technologies and the real world of an independent South Sudan – for the benefit of creating new forms of education development. We will look at co-creating open educational resources, using the methodology called 'NARRATHON', by 'Editacuja Transmedia' from Latin America and introducing the research of Viola Abango (Bahr el Ghazal University, Wau), on the role of Open ICT on teacher training in Post-conflict regions. How can these methodologies work in South Sudan? The workshop has 3 levels:

DISCOVERY: what are Open Educational Resources and exploring their potential in South Sudan
EXPERIMENT:  to know more about how OERs can be tools for peacebuilding/ How can this work
INVENTION: participants will co-create their own learning experiences!
Last but not least, a special session of planting for peace will take place, supported by the Aggrey Jaden Cultural Centre, with Dina Doki and William Deng Koor. They explain:
Our Nation spends a considerable amount of planning for war as means to solve a conflict. We believe it is more effective to plan for peace in South Sudan. Planting for Peace is a programmed to support more informed and effective policies on peace/security and stability. Our project supports the capacity of civil society across the country to analyse and plan for issues related to peace or engage in more constructed discussion with decision makers. We plants for peace to ensure national security in each region of south Sudan. This is a needed capability for today to ensure the future of  our nation. Key Aims: Establishing peace through training farmers to produce enough crops in all regions of South Sudan. To eradicate poverty in all regions of South Sudan.