The second day of the #PeaceHackCamp, 1 December, is when we start the hands-on activities. Everyone is welcome to become a #PeaceHackCamper!
09.00 – 10.00 Tea & Coffee welcome
10.00 – 10.30 Programme Introduction with live song 'Crying for Peace', directed by Otim Francis
10.30 – 13.00 #PeaceHackCamp Workshops in Women's Union Halls
Parallel activities take place at the Women's Union:
Holistic Women's Empowerment 3-day workshop continues with Kudzai M Mubaiwa (Zimbabwe).
All the details are below.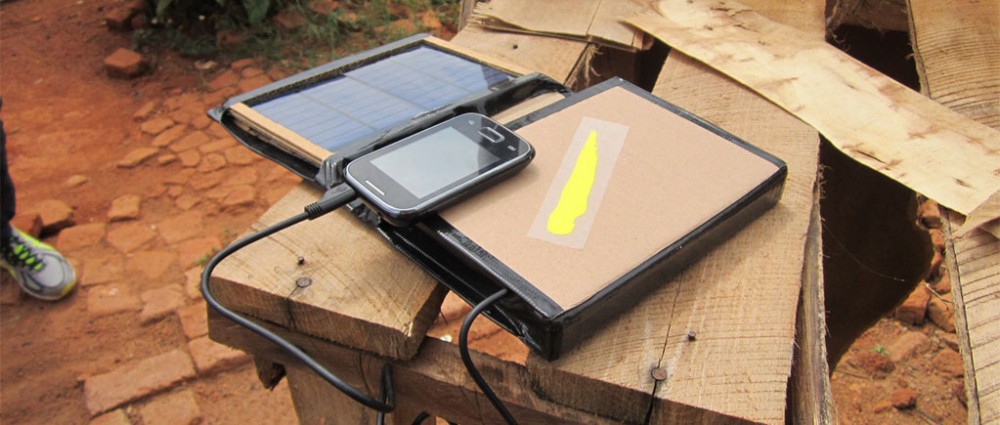 Open ICT for Agriculture and Community Empowerment
Using mobile phones to create Community Knowledge Bases is what this workshop will focus on. The #PeaceHackCamp welcomes Saidi Suleyman Hamza from Tanzania who will introduce the Sauti ya Wakulima (The voice of the farmers) app, based on an open source Android app called ojoVoz. The goal of this session is to learn to use and adapt this exciting mobile phone app in practice with local farming communities.
Saidi Suleyman Hamza explains:
Sauti ya Wakulima (The voice of the farmers) is a collaborative knowledge base created by farmers from the Chambezi region of the Bagamoyo District in Tanzania by gathering audiovisual evidence of their practices using smartphones to publish images and voice recordings on the Internet. Using a laptop computer and a 3G Internet connection to view images and hear voice recordings posted during the week, the farmers also pass the two available smartphones on to other participants, turning the phones into shared tools for communication. The smartphones are equipped with GPS modules and ojoVoz application, making it easy to send pictures and sounds to the Internet.

The farmers at Chambezi use these to document their daily practices, make reports about their observations regarding changes in climate and related issues, and interview other farmers, expanding their network of social relationships. The farmers struggle with insufficient infrastructure and unreliable markets for their products, facing the challenges of a changing local climate. However, they know that by sharing their knowledge on how to cope with these problems, they can become stronger and find ways to overcome them. They hope that, by communicating their observations they can participate in the design of new strategies for adaptation.
In addition, Open ICT in Agriculture (ICT4Ag) in South Sudan activities will take place, led by Amule Lupai (Yei) and Manyang Malook (Kuajok). Our guest from Kenya, Mugethi Gitau, will introduce ICT4Ag approaches. These revolve around the broad use of mobile phones and means to improving food security through individual practice.
Be sure to sign up on the schedule and to join us!
Code4All: Learning about coding, for everyone curious!
What is coding? Youth, educators and everyone curious is welcome to learn about Scratch, Afrimakers and working with sound with Lual Michael Mayen (Juba), peace coders, Ahmed Bastawy (icealex, Egypt) and Daryl Lukas (MakerHut, Zambia) and Juba University Students Coding and Apps with Eva Yayi Mawa (Juba).
Anyone can become an inventor and maker regardless of educational background or status. Creativity, ideas and a willingness to learn are all you need to get started. Come and learn how to invent your solutions to the challenges you face.
Media, Open Knowledge and Hands-On Making
This workshop has two main components: the Wikipedia capacity building one and the solar DIY panel building. Don't forget to sign up and join us!
The South Sudan Wikipedia Peace Agents workshop aims to introduce Wikipedia, the world's biggest free and open knowledge resource, to South Sudanese. The workshop will seek to address how Wikipedia can be used as an agent of peacebuilding. The Wikipedia Peace Agents is an open session for all interested to learn more about Wikipedia and how participants can use it to enlighten and empower themselves, their friends, families and communities. Participants will look at the potential of Wikipedia in conflicting resolution and literacy development, encouraging people to use it as a tool for peacebuilding especially amongst youth in South Sudan. It aims to raise critical and progressive development issues about South Sudan, encouraging citizens to start an initiative to build the first 'SUSApedia' open educational resource in the history of South Sudan.
After getting started, the facilitators will introduce Wikipedia and seek to brainstorm with participants on the way they see this support. Then, a more thorough exploration will follow, and participants will learn how it works. A particular focus will be on what Wikipedia can do for teachers and students or how we can develop Wikipedia pages for schools. Cultural differences in collaborative writing will also be addressed. The outcome is to introduce the Wikipedia Peace Agents initiative, those who are interested in creating and edit materials, articles or books published about South Sudan for more relevant and accurate information worldwide!
The Mobile Phone Solar Charger hands-on workshop with Timm Wille from Open Source Ecology will show how to build a simple solar power phone charger. Timm explains:
During the workshop, we will answer the following question: How can we enable ourselves to build peace, discover new abilities and share that knowledge with other people? With some new principals and a concrete example, we are going to explore the possibilities of sharing knowledge for free and building an own solar power station for charging mobile phones while the sun is shining. Bring your friends, some motivation to learn new stuff and if you can find some old broken electronics (especially old DVD players).

*Open Source Ecology: An organisation that is developing and building technologies and communities for a new way of economy. Sharing all processes and instructions for free and in a transparent way (Open Source) in order to help people to cooperate on DIY structures, production and innovation.

**Sustainable: Living and produce in a way, that all resources are managed circular in order to enable long-lasting and renewable solutions for multiple generations. Respect nature and the resources we've got.
6:00 – 9:00 pm Evening activities at the Aggrey Jaden Cultural Center