Central Equatoria Women's Union
Daytime Venue – Map (click the image to view full size).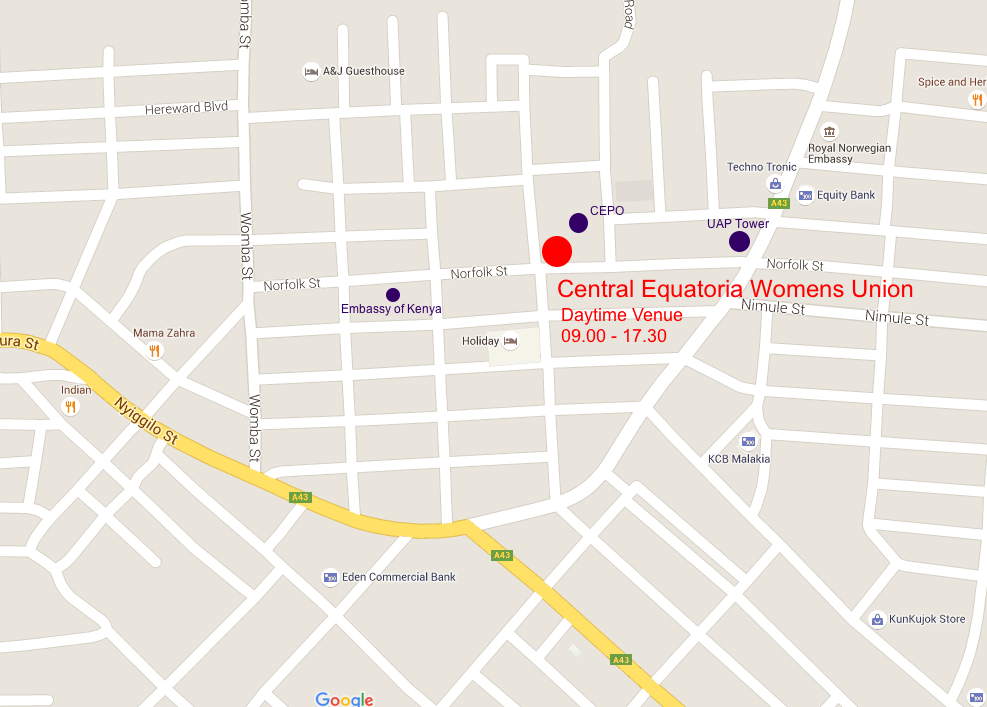 Aggrey Jaden Cultural Centre
During the #PeaceHackCamp 2015, the Aggrey Jaden Cultural Centre will host a wide range of diverse activities featuring live song performance, Pecha Kucha demonstrations, and many others.
Visit and 'Like' the Centre's Facebook page to follow up with their updates!
Programme of evening activities: Evening Get Together.