#PEACEHACKCAMPERS
---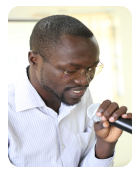 Lagu Stephen Samuel, Executive Director of Kapital Movie and also the project director of South Sudan #peacehackcamp, is a self-taught graphics designer/videographer, and co-founder of Kapital Movie Industry Corporation. He is currently in his fifth year of study, pursuing a degree in medicine at the University of Juba, and also works as a contributor at SSTV. He has worked on video, audio and documentary projects for NGOs and government agencies including FREEVOICE, Warrap State, SSTV and the National Ministry of Disaster Preparedness and Management. In 2013, Lagu was invited as a speaker at the 'Youth in Africa' conference convened by the German Ministry of Economic Development and International Cooperation (BMZ) in Berlin. During that visit to Germany, Lagu spoke about youth, media and development issues at a number of schools and events, including a special talk as a participant of the Global Innovation Gathering of the Re:Publica Congress, Europe's leading digital innovation forum.In early 2015 Lagu received supplementary training in graphic design and media work from Fujairah Media Academy, UAE. Together with Richard Dratu, Lagu is working on the foundation of the Kapital Virtual Academy, South Sudan's first independent media academy, with a focus on open media and technologies.
---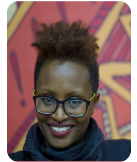 Mugethi Gitau is a creative techie. She works to build and engage the technology community in Nairobi, first as the iHub Community Manager, then in the same capacity at Moringa School. A people's person, she enjoys linking techies with each other, and movers and shakers in the industry. She is passionate about using technology to empower people. She shares her thoughts and opinions on tech and gadgets on hergeekyness.com. She also writes fiction and poetry on missmugethi.com She has for a long time dreamed that Kenyan techies will innovate their own devices and gadgets and people all over the world will buy them. And use them. And she is excited that this is coming true.
---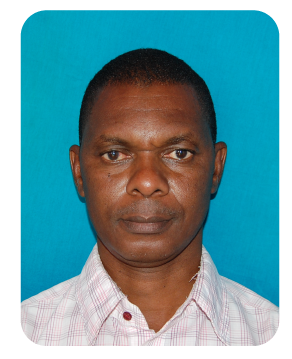 Hamza Saidi Suleyman is the coordinator of the Sauti Ya Wakulima farmers knowledge exchange network initiative in Bagamoyo County, Tanzania. He is also an extension officer from the Agricultural Office in Bagamoyo, with a specialization in crop dynamics, especially cassava. Since 2011, he has maintained the dynamics of Sauti ya wakulima, an initiative using mobile phones equipped with the FOSS Android app ojoVoz to help farmers share their knowledge about agriculture with their fellow farmers, specialists and government agencies.
---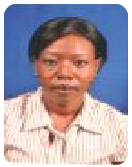 Aman Maror Akin is a News anchor and reporter with the introduction of programs in the Department of Arabic language radio Warrap State.
امان مرور اقين
مزيعة ومرسلة ومقديمة البرامج في قسم اللغة العربية اذاعة ولاية واراب
---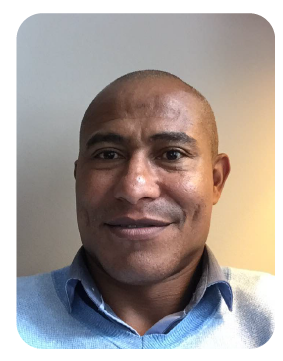 Elvis Chi Nwosu is an Oslo city councillor (an elected municipal official) from the Norwegian Labour Party, originally from Nigeria, now a Norwegian citizen. He tweets @OsloCouncilman, and blogs about peacebuilding and Nigeria at: http://www.elvisnwosu.blog.com/ He is a Labour Party politician and member of the Oslo State Parliament. He is the Founder and leader of the organisation African Cultural Awareness in Norway, and started Young Immigrant TV with preventive youth projects through the use of video and other digital tools, to create a low threshold offer and provide youth with the opportunity to become aware of their creativity and competence.
---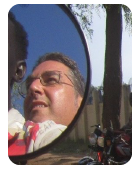 Stephen Kovats is the founding director of r0g_agency for open culture and critical transformation gGmbH. He is a cultural and media researcher with a background in architecture and urbanism, originally from Canada who came to Germany during its unification in 1990 to work with architects at the Bauhaus Dessau on projects dealing with the transformation of the city's social and urban fabric. At the Bauhaus much of his work focussed on exploring the role of culture and media technologies in Eastern and Central Europe, initiating the 'ostranenie' media art forum which brought leading media and technology artists, academics and practitioners from East and West Europe together. In doing so he developed a deep interest in open cultural, hacktivist and technological systems, working to apply these on the transformation of societal and urban landscapes. He was artistic director of transmediale, Berlin's festival for art and digital culture 2008 – 2011, co-director of the McLuhan in Europe 2011 Centennial Net work, and the international programs curator at V2_Institute for the Unstable Media in Rotterdam. With the r0g_agency he looks to further the power of open systems through initiatives such #OSJUBA which seeks to harness the power of open source and cultural technologies in the establishment of the new state of South Sudan, or the CELLSKID youth, technology and bio arts initiative in Yogyakarta, Indonesia.
---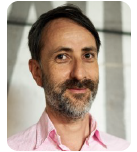 Clemens Lerche is a project manager and communications consultant with a background in political science and conflict management. He was managing director of republica GmbH, host of Germany's leading digital culture/blogger conference; advising businesses, institutions (federal government of Germany, NGOs) and festivals including transmediale on innovative communication techniques and technologies. Most of all he likes conceptualising how communication can empower people. Even after 15 years of professional experience he still believes in that task. With r0g_agency he shares the vision and passion of 'open systems for open societies'. He is happily married, lives in Berlin and loves riding his bike.
---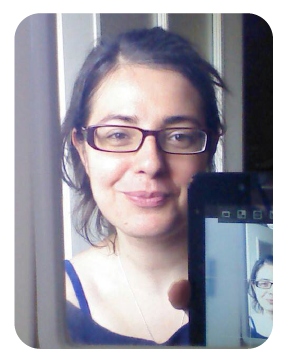 Rayna Stamboliyska completed her PhD at the LMU (Munich, Germany) and obtained a Master's degree in International Relations with a focus on security and crisis management from the Institut de Relations Internationales et Stratégiques in Paris, France. Speaking several languages and embracing multiple cultures, Rayna is an independent researcher and writer with a particular interest in social justice and open technologies. She advises decision-makers on knowledge technologies, risk and crisis management in the MENA and the Balkans and is the founder of RS Strategy, the r0g_agency's French partner. Rayna also launched Open MENA to promote open knowledge in the MENA region. She is co-authoring a book on data visualisation with D3.js and researching the impact of data on populations in conflict and post-conflict. Rayna tweets @MaliciaRogue and built the #peacehackcamp website while helping curate the programme.
---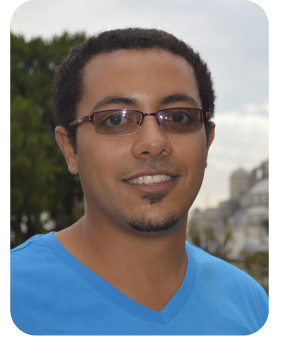 Ahmed Bastawy is a mechanical engineer who became a social engineer! He believes that the BoP (Bottom of the Pyramid) and the grassroots initiatives are the key way to multiply and scale up the social impact. He founded My Vision Training Agency after being involved in different national and international organizations, with the focus of supporting social initiatives and enterprises in Egypt and to locate Alexandria on the entrepreneurial world map. He currently runs icealex innovation hub in addition to founding and being the international business development manager at icehubs Global CIC that focuses on transforming sustainability challenges into green businesses. He has been a lead trainer and facilitator on different topics in Africa and Europe. He also consults different government organizations in Africa and Europe on social entrepreneurship, social innovation, urban development and sustainability aspects. He is mainly concerned by innovation in making, and social responsibility in entrepreneurship.
---
Ms. Lydia Gachungi
---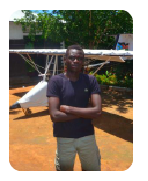 George Mel has dreamed of flying since he was a boy, but when his father died he had to give up his studies, and any chance of training to be a pilot. Instead he built a plane in his back yard – which so impressed his country's air force that it gave him a job. He went to study at high school in Uganda, but in 2011, as he was preparing for his final exams, his father died, leaving him unable to pay his tuition fees. He had no choice but to give up his studies and come home. But he continued to do whatever he could to teach himself aeronautics.
---
Viola Abango is a young South Sudanese scholar, educator and blogger, who is passionate about community service and music production. She has volunteered her time as a broadcaster on South Sudan radio. Viola has a BSc in IT, and has worked as an IMTC on the United Nations Mission to South Sudan (UNMISS). She served on the information sector for South Sudan Youth Society for Peaceful Coexistence. She was selected as one of the 25 outstanding emerging young African women leaders in 2013. Recently she received a Masters of Science in Education from Indiana University in the US. Now back in South Sudan, Viola is a lecturer at the University of Bahr el Ghazal in Wau. Viola's passion for her young South Sudanese women fellows is to teach them and empower them through the use of technology, as a tool to solve problems for community outreach. She hopes to publish a book about her family life titled "Family's Role in the Upbringing of a Generation", and to open a school for street children and orphans to enable them access to to education and other relevant opportunities.
---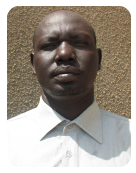 Ayuel Santino Manut went to Ethiopia in 1987 where he enlisted in Sudan People's Liberation Army (SPLA) as Red Army. He joined school after military training in 1988 in the same country and had to terminate studies three years later following the fall of Mangistu Halimarim's regime. He returned to bushes of South Sudan and signed up in active military services with his SPLA comrades in 1991. In 1995 he was officially released to go to school in Kenya. After primary school he enrolled in seminary. Four years later, he joined school of journalism in the same country and obtained Diploma in Mass Communication. He first practiced his career of journalism with Sudan Mirror and later with Sudan Radio Service, the presence Eye Radio. Since then, he has worked with several media houses including VOA. He is currently the head of editorial Board with Warrap State Radio.
---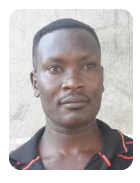 Anthony Maina Mwangi is dedicated electrical engineer with a keen interest in renewable sources of energy. He has done tones of energy installations in South Sudan and Kenya. Being a Kenyan, he has a rich education background right away from basic school. His interest in open and renewable energy has earned him experience enough to work across the East African region. Maina is interested in developing open alternative to develop sustainable sources of electricity power in rural areas where electricity is scarce.
---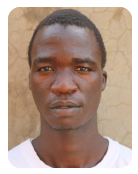 Emmanuel Mbisimo Victor is 23-year-old South Sudanese national who went to study and graduated in the field of Information Technology in Bugema University. He also attended both the ICT & Video Activism Training at Kapital Movie, after which became one of the core team of the Kapital Community as the IT Specialist and Web Administrator. He is such a young teenager who likes doing things on his own and likes learning new skills every day to improve on his web development career and App development.
---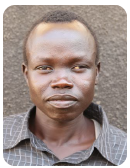 Moses Mul is a journalist and currently working as Consultant for iHub Research in Kenya. He is a professional committed media personal with a wealth experience in news production. He also served with reputable institutions such as Kenya news Agency, SSTV and Christian Times among others.
---
Prof. Leben Nelson Moro, D.Phil, from the Center for Peace and Development Studies at Juba University, is Director of External Relations at the University of Juba. He also teaches graduate courses in the areas of development, conflict, forced migration and humanitarian affairs at the University's Center for Peace and Development Studies. Prof. Moro received a Master of Public Administration at the American University in Cairo, Egypt, and a Master of Science in Forced Migration and Doctor of Philosophy in Development Studies at University of Oxford, UK. He primarily conducts research on development-induced displacement and resettlement, focusing on oil, conflict and displacement in South Sudan. Prof. Moro has conducted fieldwork in South Sudan, Egypt, Uganda and Kenya. Some of the findings of his studies appeared in the Journal of Refugee Studies (published by the Oxford University), St Anthony's International Review (published by the Oxford University), Forced Migration Review (Oxford University), New Internationalist and Pambazuka News.
---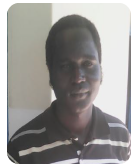 Manyang Malook, from the Norwegian Refugee Council (NRC), Kuajok, is a Project Team Leader, implementing emergency WASH in Warrap State with the Norwegian Refugee Council. He holds a Bachelor degree in Agricultural Engineering from Juba University specializing in irrigation systems. He participated in the referendum as a centre leader, where the president cast his vote with thousands of South Sudanese that led to their independence. He is an aspiring engineer with a dream to use agriculture to put more people to work, engaging their minds in food production activities as one major way to bring back societies to peaceful coexistence.
---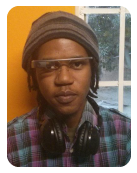 Daryl Lukas is a self-taught software developer, who specializes in mobile and web application development. He is currently working for Africonnect Zambia (iConnect), an Internet Service Provider under the VODACOM Group. Daryl is also a co-organizer/trainer of a local maker community called MakerH. His past formal/volunteer work experience includes organizer for Google Developer Group Lusaka and Ubongo Game Lab, and consultant/trainer for Akros Zambia. Daryl is a 'hardcore' computer geek, and loves inventing and sharing ideas and knowledge. He enjoys blogging and tweets @daryllukas. You can connect with him on LinkedIn and find him at Instructables.
---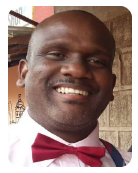 Philip Luswata is an experienced theatre/arts development and interactive communications professional with over fifteen years experience. Philip is founder and director of the Theatre Factory at the National Theatre in Kampala. He lectures in theatre and film at Makerere University and is a highly rated and respected performer. He has written for television, radio and stage with popular works he has featured in and contributed to including TV dramas Center 4 (a Ugandan medical drama series) and Makutano Junction (a popular Kenyan TV series), Kigenya-Agenya (a popular Luganda TV series), Child of a Delegate (TV series), Akabando K'iminsi (Popular Rwandese TV series) several stage dramas produced at the National Theatre, radio plays 'Quiet and we Hear' and 'Pay' for BBC, Mileh fi Leben and The Bridge (Popular radio drama series in South Sudan); written and directed feature films 'Waiting for My Tractor' and 'They Stopped Eating Fruits' among many others. He has also featured in international feature films 'Sometime in April' and 'Queen of Katwe' and South African soap opera 'Egoli-Place of Gold'. He is passionate about acting, especially working with improvisational theatre, and this too is my hobby. He has a keen interest in writing experimental theatre; with his theatre company in Uganda, 'Theatre Factory', they run the New Playwrights' Network, which allows to try out new theatrical ideas with no excuses with the support of the Uganda National Theatre.
---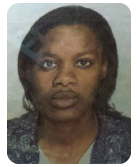 Kudzai M Mubaiwa is an economic development professional, financial educator, and the founder of Investor Saint (Private) limited. She is actively involved in women and youth economic development training and related research. Her passion is to increase the financial literacy of individuals and small business owners – and so enable them to create wealth, and ultimately escape poverty – whilst leveraging the opportunity of the internet. Kudzai is also an emerging new breed motivational speaker on personal and business finance, entrepreneurship and investment. She has authored 'Take Charge!' – a personal finance book, as well as 'Building a Viable Small Business' – a Practical Guide for Zimbabwean Youth Entrepreneurs. In addition, she is the incubator manager for iZoneHub, a pre-incubation program that provides a platform for capacity building of enterprise owners in the digital age. She holds a B. Commerce (Banking) Honors degree, an IOBZ diploma, a Masters in Development Finance from Stellenbosch Business School, Cape Town and is a NBIA Certified Incubator Manager. Furthermore, she has participated in and presented at economic development and innovation/tech platforms in East and Southern Africa, Asia, North America and Europe. She is a columnist for a leading newspaper writing on innovation and entrepreneurship and can be found on Twitter @kumub.
---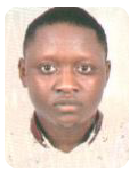 Aphrodice Mutangana is a social entrepreneur, the Founder and Managing Director of FOYO Group Ltd. He is the initiator of  Napteker, the Support Incike initiative, and blogs at www.mutangana.rw.  Aphrodice is also a Member of Global Shapers, Kigali Hub and Private Sector Federation/ICT Chamber. He co-founded WeareAfrican and is also the Deputy general Manager of kLab.
---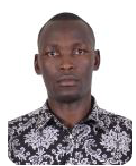 Calvince Ochieng is dedicated to raising awareness within the community about the importance of cancer checkups and testing. Calvince wants to do so through regular events, monthly performances, workshops, writing on the walls on the slum streets and strategic positions. We have done alot with my group members, CBO and partners. Most of these have been small projects including national peace songs ahead of speculated violent General elections. Find Calvince on Facebook, and YouTube (here and here). Some of the major recordings are at PeaceTones.
---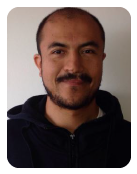 Martin Restrepo is a social innovator and specialist in Transmedia for Education and Mobile Learning. Cofounder of Editacuja, he develops programs and projects to access to pervasive and ubiquitous technologies for educational, cultural and social initiatives, integrating communities and schools, training a new generation of teachers, empowering leaders and digital content creators, with the applications of innovative and disruptive technologies.

 Recognized by MIT with the TR35 Award, as one of top 10 young innovators in Brazil by the creation of Appiario, a network of Local Content Innovation Centers for Communities and Schools, by ProXXIma – Meio e Mensagem group as one of top 50 disruptive innovators in the Brazilian market, the Special Award of InnovaApps+ with Google and BBVA for their efforts in Open Innovation and Included with Appiario by Semana Publishers in the 100 ideas changing the world in Education. Find him on LinkedIn.
---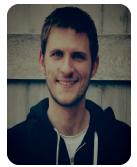 Timm Daniell Wille is an Open Source Hardware Activist, Mechanical Engineer for renewable energies, organizer & part of the Open Source Ecology* network, based in Berlin Germany. Working on sustainable**, modular and scalable solutions for an Open Source Circular Economy, Organizing workshops & trainings in schools, universities and for organizations & sustainable events. *Open Source Ecology: An organisation that is developing and building technologies and communities for a new way of economy. Sharing all processes and instructions for free and in a transparent way (Open Source) in order to help people to cooperate on DIY structures, production and innovation.*
*Sustainable: Living and produce in a way, that all resources are managed circular in order to enable long-lasting and renewable solutions for multiple generations. Respect nature and the resources we've got.
---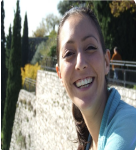 For the past seven years, Anahi has been consulting for NGOs and international organizations like UNOCHA, Alliance Guinea, Freedom House, the World Bank, Ushahidi, NDI, UNICEF, UNDP, the Popular Engagement Policy Lab, etc. on the use of ICT4D, new technologies and crisis mapping. She is also the co-founder of the Standby Task Force, a member of the International Network of Crisis Mappers, and sits in the Board of Advisors. Anahi worked for 3 years as Internews Media Innovation Advisor for the Africa Region, Health and Humanitarian Media, based in Nairobi, Kenya and covering Central African Republic, Chad, Cote d'Ivoire, the Democratic Republic of the Congo, Ethiopia, Kenya, Mali, Nigeria, Republic of South Sudan and Haiti. After that, she became the Senior Innovation Advisor for the Internews Center for Innovation and Learning, based in Washington DC, where she worked on the strategic direction of the organization globally. Two years later she went back to the field as Internews Country Director for the Ebola Response in Liberia, and now she is the Humanitarian Coordinator for Internews in South Sudan. She holds a Master degree from Colombia University – School of International and Public Affairs, a BA in International Affairs from the University of Bologna, a Master in Human Rights from the University of Padova and a Post-Graduate Degree on Humanitarian Assistance from the Center for the Rights of People of the Padova University.
---
Christine Poni. كرستينا فوني يامبا
جنوب سودان تاريخ و مكان الميلاد :28/2/1990 جوبا ,خريجة جامعة سودان للعلوم و تكنولوجيا, كلية علوم الاتصال قسم العلاقات العامة , موظفة في كابتول موفي , قسم التصويرو المونتاج , مكان الاقامة مونكي حي كويت.
---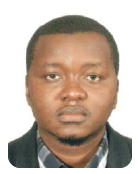 Dagu David Justin is from South Sudan and since September 2013 has been with the Whitaker Peace & Development Initiative (WPDI) as the Program Manager for South Sudan. The role entails undertaking research and consultations with NGOs, UN agencies and governmental officials to identify potential ways of involving the WPDI in Peace-building initiatives in the country in general and the areas in which WPDI is operational in particular, and in this case the Greater Equatoria region and Jonglei. Dagu is also responsible for the development of coordination system and mechanism with different partners and stakeholders as well as maintaining regular contact with the youth participants in the program to provide them with the necessary support, assistance and guidance to be able to effectively undertake the Peace-building and Conflict Transformation work and activities in their communities. These are done through the effective operation of the WPDI project in South Sudan that is; The Youth Peacemaker Network (YPN), the Peace through Sports and the Cinema for peace. In this role, representation of WPDI to partners is paramount therefore Dagu works towards establishing relationships with relevant government counterparts and other agencies. Before joining WPDI, Dagu worked for UNDP South Sudan for two years across three projects namely; IGAD Regional Initiative for Capacity Enhancement, a project that was jointly implemented with the Ministry of Labor and Human Resource Development to build the capacity of South Sudan Civil Servants through the secondment of Civil Servants from Ethiopia, Kenya and Uganda through a "twinning" process. Dagu also worked in the Support to Southern Sudan Referendum Project which provided public outreach on proper voting during the Southern Sudan referendum; and lastly he worked in the Support to Elections and Democratic Processes Project that organized with Southern Sudan Higher Elections Board the first Democratic elections in Southern Sudan. Dagu holds a Master's Degree in Human Rights and Conflict Management from Scuola Superiore Sant'Anna (Sant'Anna School of Advance Studies) in Pisa Italy; and Bachelor of Arts Degree in International Relations and Sociology from United States International University (USIU) in Nairobi Kenya.
---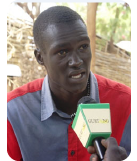 Lual Michael Mayen is a 22-year-old South Sudanese who received his Degree in Software Engineering at the Makerere University in Kampala. He is the founder of CBIT CEO and App Developer at Citycom Technologies. His Salaam Game peacebuilder app is the first published game app from South Sudan.
---
and more great people, including:
James Bidal, CEPO Juba
Sadat Emmanuel, Aggrey Jaden Cultural Center, Juba
Hakim George, Aggrey Jaden Cultural Center, Juba
transformation, Berlin
Kanyi Lado, Aggrey Jaden Cultural Center, Juba
Joseph Okumu, Bosco Uganda, Gulu
Christian Schaefer, Bosco Uganda, Gulu
Benson Olobo, Bosco Uganda, Gulu
Joern Schultz, icebauhaus, Berlin