The #PeaceHackCamp is a project by Kapital Movie, Juba, South Sudan, a community interest based, non-profit organization. It was formed in 2011 as a network of visionary youths committed to empowering the communities they live, work and study in through the power of media, ICT and open expression. The organisation is concerned with conflict mitigation, media literacy, and the development of peaceful methods of association to help cement the process of nation building, and community development.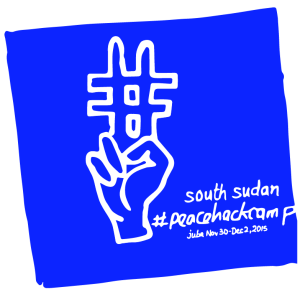 Kapital Movie is proud to present the #PeaceHackCamp in collaboration with the Central Equatoria Women's Union (CEWU) and the Aggrey Jaden Cultural Center. Both organisations are the key venue partners of #PeaceHackCamp as well as curatorial and content partners.
The #PeaceHackCamp and its training workshops in media and ICT activism have been made possible with the generous support of the United States Agency for International Development (USAID) through the Internews South Sudan USAID / iStream small grants programme for South Sudanese media organisations (April 2015 – March 2016)
The #PeaceHackCamp barcamp on 'Innovation Hubs and Youth Empowerment' forms part of the Kapital Movie's "Step-Up Juba Media Lab" project, in collaboration with icebauhaus e.V. (Weimar) and r0g_agency for open culture and critical transformation gGmbH (Berlin), funded by the German Federal Ministry of International Cooperation and Development (BMZ) through it's programme of "Support for Media, Access to Information and Freedom of Expression".
#PeaceHackCamp programmes on mitigating social media hate speech and online incitement to violence form part of the #defyhatenow initiative by the r0g_agency for open culture and critical transformation gGmbH, in collaboration with the Ebony Center for Strategic Studies (ECSS) and the Community Empowerment for Progress Organisation (CEPO), funded by ifa (Institut für Auslandsbeziehungen) with means of the German Federal Foreign Office under the zivik Programme for Civic Conflict Resolution.
Kapital Movie Team
Lagu Stephen Samuel: #peacehackcamp project director.
Bruno Bakahika: Project manager.
Akwero Lily Rose: Public relations manager.
Olimba Edward: Project Coordinator.
Emmanuel Mbisimo: IT, Web Administrator.
Ajju Mary Ferida Baako: finance and administration Coordinator.
Onzia Evaline: finance and administration Assistant.
Vuga William: Logistic, Transport & Procurement.
Taban Alex Poni: guest transport.
Christine Poni: Video editorial and documentation coordinator.
Abdulmalik Adam: Hardware maker and technical development.
Aggrey Jaden Team
Kenyi Lado: Rastasonic conceptualist.
Sadat Anyieng: Peace gardener.
Angelo Gum: Electronics.
Hakim George: Curatorial liaison.
Aggrey Jaden Cultural Center is an independent community based organisation of young peace builders, activists, musicians and artists, active in Juba since before independence.
Central Equatoria Women's Union Team
Abe Kujang Jennifer: Chairperson.
Sarah Yakob: Gender focal point officer.
Richard Matovu: Project officer and manager.
Faida Grace: Administrative assistant.
#PeaceHackCamp external liaison team
Eng. Lual Michael Mayen: Peace Code-a-Thon programme curator (CityCom Technologies, Juba).
Stephen Kovats: international curatorial advisor (r0g_agency for open culture, Berlin).
Jodi Rose: editorial support (r0g_agency for open culture, Berlin).
Clemens Lerche: Step-Up Juba Media Lab (r0g_agency for open culture, Berlin).
Rayna Stamboliyska: open culture specialist (RS_strategy / r0g_agency, Paris).
Johanna Havemann: international public relations support.
r0g_agency for open culture and critical transformation focuses on actual practice and projects embedded in communities. Its network aims to influence policy from the ground up, to inform and create better policy outcomes, extend networks and support – bringing together arts, culture, open development, civil society and transparence. r0g_agency's work taps into the power and breadth of contemporary free and public domain resources including open educational resources [OERs], free open source software [FOSS] and hardware, open data and open knowledge repositories. r0g_agency was incorporated in Berlin as a private company with not-for-profit status in Sept 2013.
icebauhaus is the German partner in the international icehubs-network of green-tech & social innovation hubs and is geared towards a bottom-up strategy that combines both local and international trends with state-of-the-art technological developments. icebauhaus' work is primarily project-based and community oriented. The members are experts in various academic disciplines, entrepreneurs and generalists with a great deal of background experience in international cooperation. Main expertise and experiences: ICT in agriculture [ICT4ag], experimental building & low-cost housing, techhubs, maker spaces and innovation networks.
Funded and supported by: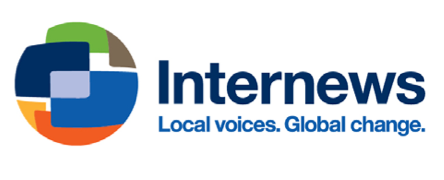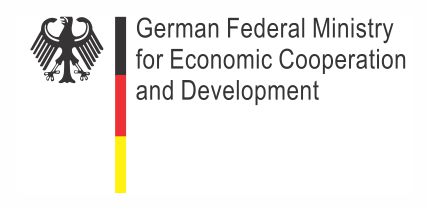 presented by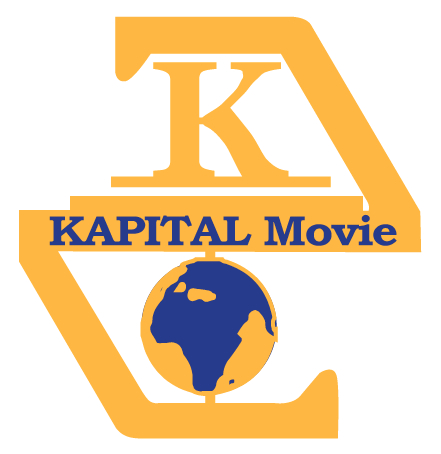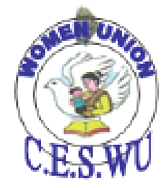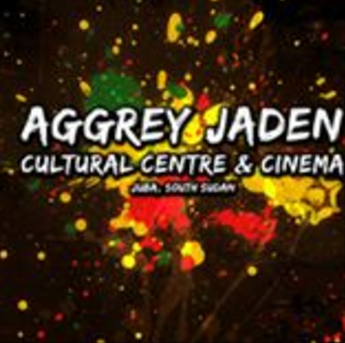 collaborative partners